Start Preschool & Day Care in India
20+ Years Experience | 10+ States | 20000+ Trusting Parents | 51+ Awards
Download Brochure
Petals
Zero Risk Partnership
Owning a Petals preschool franchise brings brand popularity, technical expertise, market knowledge, world-class EYFS curriculum, and a lot of tailored offerings that help you grow with zero risk. We are here to build a community of edupreneurs who can set on a path of guaranteed success with the right guidance from us.
~30-40% ROI

Guaranteed 100 Admissions

Compensation for Shortfall

Buy back Option

Recruitment & Training

Promotions and Marketing

Assistance in Operations

Risk Protection
Benefits of Partnering With Us
LIVE CCTV Feed
We have continuous LIVE CCTV streaming of all the classes to ensure transparency and for parents to see their child bloom right in front of their eyes.
UK-based Curriculum
We follow the EYFS (Early Years Foundation Stage) curriculum that focuses on 7 key areas of learning through experiential & demonstrative methods.
SED Connect
Before bringing a child onboard, our teacher visits them at home to get a better understanding of their routine, habits, and behaviour.
ECCE-trained Teachers
We have a strict policy of hiring Early Childhood Care and Education certified teachers to ensure a professional learning process.
Child Safety & Hygiene
From a child-friendly infra, fully vaccinated staff and sanitised surroundings, to 3 tier security like visitor management system with face recognition technology, we give topmost priority to the safety & hygiene of our children.
Meal Plan by AIIMS Nutritionist
All our meal plans are designed in advance by an AIIMS-certified Nutritionist to ensure a balanced diet and a positive mealtime experience.
Instant Updates on Parents App
Our Parent Connect app is a one-stop for everything a parent needs to know about their child's stay at Petals. From LIVE CCTV feed, meal plans, daily report on meal consumption and sleep hours, performance reports, events, holiday, and much more.
Our Offerings for Partners
Property search
Coaching & Guidance
Infra and Branch Setup
Uninterrupted Customer Care
Complete Marketing support
Petals Management System
Staff recruitment & training
Dedicated Parent Liasioning Managers
About Petals
Petals Preschool and Daycare is a visionary chain of the most trusted childcare centres across India with more than 15000 parents who believe in us. Run by Ms. Preeti Kwatra, Child Psychologist, Parent Coach and Edupreneur for 18+ years, and Mr. Pawan Kwatra, Founder and COO, our prime focus is to bring a holistic development in children with continuous observations, anecdotes, UK-based curriculum that covers 7 areas of learning, and a safe environment for them to blossom.
Our Team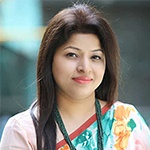 Ms. Preeti Kwatra
Director of Petals Preschool & Daycare, Child Psychologist, IIM Bengaluru -NSRCEL, Member of NAEYC, UK, a mindful Parent Coach, and a highly-esteemed mentor with 18+ years of experience as an Edupreneur.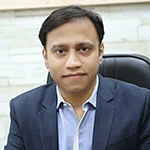 Mr. Pawan Kwatra
Director & COO of Petals Preschool & Daycare, a visionary Serial Entrepreneur with an experience of 20+ years. A leader on a mission to change Early childhood perception in India.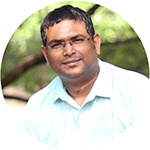 Amit Kumar
Vice President of IT and Development with 18+ years of leadership experience in managing large scale IT projects, product architecture and innovation, building automated & digital organisation projects.
Partners' Testimonials
As a franchisee, I am thrilled to be part of Petals Preschool & Daycare Franchise. The support & guidance provided by Petals have been invaluable in helping me establish & grow my business. From the initial training to ongoing assistance, I have felt supported in every step of the way. The proven business model, brand recognition, and access to resources have enabled me to achieve success faster than I could have. I am grateful for the opportunity to be part of this franchise and highly recommend it to anyone looking to start their own business.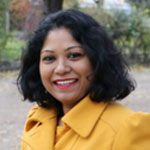 Anusha Sekri
Yelahanka, Bangalore Franchise
I took the leap into entrepreneurship by joining Petals Preschool & Daycare franchise, and it has been a fantastic decision. They have provided me with the tools, training, and ongoing support I needed to launch and grow my business. The collaborative culture among them is just amazing, and I have learned so much from my Petals. Since the first day I signed the MOU until now, I have never faced any difficulties.They have fulfilled every promise they have made and I am so thankful to them for it.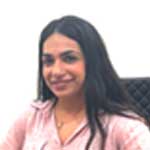 Sheetal Grover
Kirti Nagar, Delhi Franchise
Joining the Petals franchise has been a game-changer for me. The support and mentorship provided by the team have been instrumental in helping me establish a thriving business. The franchise system has a proven track record of success, and I have been able to leverage their brand recognition to attract customers and grow my customer base. I can definitely trust them blindly.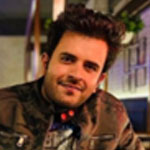 Shubhanker Dubey
Nawabganj, Kanpur Franchise
Some of the Frequently Asked Questions
Please Fill this Form to Download the Franchise Brochure
Who's Talking About Us?